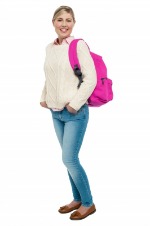 Safety is one of my biggest concerns when it comes to going walking, going to an unfamiliar place, or spending time outdoors with my family, especially this time of year when it gets dark outside earlier in the evenings.  Having a cell phone is a great accessory but in the event of an emergency it is not always possible to dial 911 or reach emergency services without someone realizing what you are doing.  Wouldn't it be easier if you could simply push a single button to alert others and emergency personal.  Well now it is possible for you to do that with React Mobile.
For example, if you see someone breaking into a car you might not want the burglar to realize that you just witnessed a crime.  If you dial 911 or talk on your phone, they might here you talking and run away.  Instead, you can send out an SOS to your approved contacts and they can alert the police that you are in trouble.
Continue reading React Mobile App Can Send Emergency Alerts at the Touch of a Button... at Uplifting Families.