We had so much fun having a MONSTER week at our home! Does your little one like monsters? Included are books, crafts and monster fun! Click on link below!
http://www.mamasblissfulbites.com/2013/09/05/m-monster-preschoolert...
If you can recall, my children may have a thing for monsters. Early last month, we went to the monster caves and ever since then, it has been all about monsters. I mean all about monsters.
This week was dedicated to MONSTER WEEK. Welcome to a day in our monster adventures…
Each morning, I implement a song with our circle time. I ordered library books (online) early last week and found a great book to go with circle time called, If You're A Monster And You Know It by Rebecca Emberley & Ed Emberley.
The book is colorful and filled with fun! The words go to the "If you're happy and you know it" song.  We stomped and growled, twitched our tails and more.
After circle time, we did a monster craft.
We had two favorites: Monster Puppets and Musical Monsters.
Monster Puppets Instructions: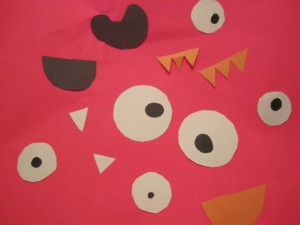 Using construction paper, draw and cut out goofy monster facial features such as eyes, noses and teeth and mouths. Make sure there are lots. Glue them to a brown paper bag and tell each other monster stories!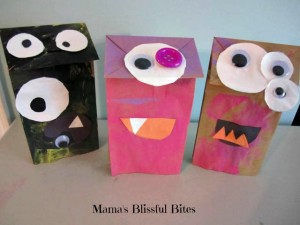 I ended up taping them to each of their monster bedroom doors!
Then, we did the monster mash because it was a total smash…
MORE CRAFTS AND BOOKS! CLICK ON LINK ABOVE!