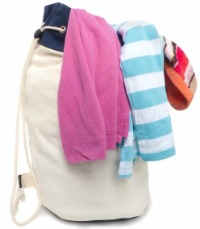 Do you have a laundry basket full of clothes?  If so, grab your toddler or young child's hand and take them into the laundry room with you.  Did you know that  you can teach them how to help with the laundry?  Most children are eager and willing to help their parents with new things.  Have your child take the sorted laundry from the laundry basket and they can help put it into the washing machine (even a top loading one) or dryer.  I wanted to share with you another idea that I came up with on Friday afternoon while my youngest was helping me get a load of laundry into the washing machine.  Parents, I came up with another great idea for you to use to get your toddler or younger child to help get the laundry done.
This is an idea that I personally came up with and I would appreciate it if you give me proper credit if you use or re-blog this post.  
Continue reading Learn a New Way to Get Your Kids to Help With the Laundry at Uplifting Families.