I enjoyed participating in AskAwayFriday last week and figured that it was a great way for my readers to get to know me.  This week I connected with Jhanis at Fascinations of a Vanilla Housewife.  Jhanis lives in the Philippines.  She is married and has two children.
I met Jhanis for the first time earlier this week, I am new to AskAwayFriday and I was looking for someone to connect with.  She happily agreed to be my partner.  I am happy she accepted, I love her blog (she draws these cute stick figures).  I love that she is partnered with a Truckload of Love and that she can find humor in raising her two children.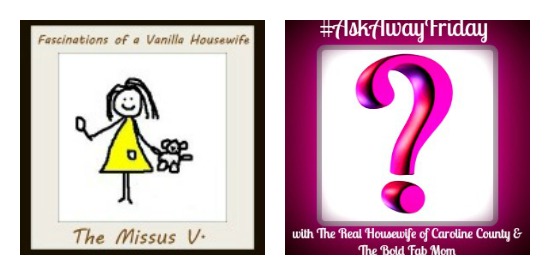 Continue reading #ASKAWAYFriday With Jhanis from Fascinations of a Vanilla Housewife at Uplifting Families to see what Jhanis asked me and how I answered her questions.  This is a fun way to get to know other bloggers and for my readers to be able to get to know me on a personal basis.  You are free to join in the fun, see my blog for instructions.